Overview
"CREATIVE INNER SOLUTIONS WITH EASTHAN"
Specialized production facilities in Korea, China and Vietnam
High quality, value and
functional products
Innovative development and quality maintenance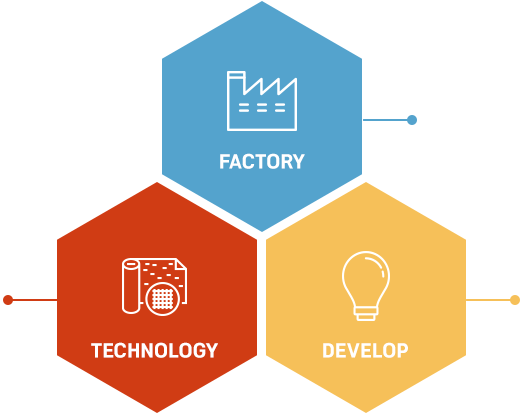 FACTORYSpecialized production facilities in Korea, China and Vietnam
TECHNOLOGYHigh quality, value and functional products
DEVELOPInnovative development and quality maintenance
EastHan Co., Ltd. is a specialized company established in 1989. We produce and supply LINING, INTERLINING, and SYNTHETIC-DOWN products to the global market, starting from the clothing subsidiary material BUSINESS.
With production bases in Korea, China, and Vietnam, we strive to develop high-quality innovative products,
created through innovative technology in specialized facilities.